SCOTT LAVERNE JONES, 59, of Bradenton, FL, died August 5, 2017. Scott was born on July 29, 1958 in Sarasota, FL to Marian and Elmer Jones.
Scott was the owner of Soccer Line Sporting Goods and S & L Screen Printing in Sarasota for 35 years. Scott was a graduate of Sarasota High School, Class of 1976, and Maryville College, Class of 1981 in Maryville, TN. Scott held the highest achievement in the Boy Scouts earning his Eagle Scout award.
Scott is survived by his mother, Marian Jones of Sarasota; brother, Steven (Janet) Jones of Englewood, FL; two sisters, Stephaine (Chris) Ward of Lilburn, GA and Shari (Ricco) Longo of Naples, FL; several nieces and nephews, Allyson Ward, Briana (Wes) Miller, Aaron Ward and Joshua Longo; and a great niece, Teagan Miller. Scott also leaves behind his dog, Timber. Scott was preceeded in death by his father, Elmer.
Scott enjoyed the outdoors, traveling and spending time with his family and friends. He inspired all those who knew him.
A Celebration of Life Service will be held on Saturday, September 2, 2017 at 10:00 a.m. at Pine Shores Presbyterian Church in Sarasota. Placement of Scott's cremains will be private in the memorial scattering garden at the church.
In lieu of flowers, donations may be made to a favorite charity of one's choice.
You may express your condolences to the family at, www.lemonbayfh.com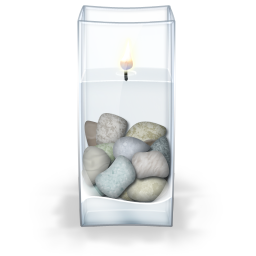 To My Big Brother Scott,

I am so proud to be your little sister! You had a way about you to make people feel cared for, protected and loved for who they are... not for who they are "supposed" to be I'm grateful to have shared in that.

The impact you had on so many lives and all the memories of the times we shared are what we'll keep with us... forever. And, there are so many memories Scott, but selfishly...we wanted more. Some of my most favorite memories of you were our evenings out, our many camping trips, dancing to the music of the 70's, our long runs on Siesta Key Beach, being your prom date at Maryville College and all the fun times with our family and at the Longo's family gatherings.

Scott, you always had a genuine interest in people's lives too. You were a part of every life path I chose walking beside me and engaging in all I did. I know there are others who feel the same. You truly were the most loving, caring, and giving person I have ever met. Your generosity towards your family, friends, and even strangers are beyond words. And you did it with such humility and quietude. To me, some of the most endearing qualities one could ever have. You wouldn't think twice to give your last dollar to someone in need or give the shirt off your back to anyone who asked. You always tried to help others better themselves and you did it in Scott's Way...unannounced!

I believe God put us in this life for the sole purpose to "serve others" and that you did. You never wanted credit, acknowledgment, or praise and it was humbling to see. I believe God was working through you Scott and wanted to free you and return you home... so you could be with Dad and other loved ones...and that is comforting.

There just aren't any words to describe how much you are missed or how difficult this is. But I know we'll see each other again. And this belief is what carries many of us through this human experience of ours. I do believe you are my guardian angel Scott - and will continue to watch over me-like you always have. I look forward to the day we will be together again.

Scott, you brought joy to so many. You may not physically be here, but your compassion, your smile, your laugh and your zest for life will endure in all of us. You are uniquely special and never again will there be another "Scottydog"!

I love you, Scott!

Shari Jones-Longo, Naples, Fl.
It doesn't seem real that Scott is gone. I ment Scott throught Denise Kleiner. They were together for many years. When I would visit from NJ we would always get together for lunch or dinner or a ride on his boat on the river. I have many fond memories of Scott helping out for Jiggs Landing. He helped make key lime cookies with Denise and
I and we talked about him being an Eagle Scout! I'm from a large family, my father and brother were Scout Masters. Scott loved his family. I Remember one Christmas going to his house and he had a clothes line hanging in the living room with different Christmas things hanging from it. He said it was a family game that gets pass along each year. I'm not sure if he knew what it was about but he was a good sport and played along. He loved Christmas and would help out less fortunate families. He would secretly put gifts on their porch on Chritsmas eve. In 2013 into 2014 he took several months off from work and traveled slowly up the coast with Denise. He ended up in Nj and attended my families Christmas party. He fit right in and had a wonderful time. My husband Brian became friends with him
and we went out to dinner a few time in Nj and at Linger Lodge.
Scott touched so many people. I'm sure his family and workers are at a complete loss.
I will be traveling to Florida with Denise to attend his life celebration. I'm so very sorry for your loss. Scott's pain is now gone and our's has begun. This is tuff to deal with. I have a few pictures to share. Sincerely, Anne Grygo

Scott loved life and everyone on his journey. He loved dogs, especially Timber and Kaya, Grizzly's in Alaska, counting eagles in Squamish, Vancouver, diving with Jesus, dog sledding in Colorado, flying to the Dry Tortugas and boating on the river out his back door. At Disney, he was a kid all over again. He loved campfires and talking for hours. I'm so grateful for everything he taught me and how he inspired me to follow him on his adventures. He will always hold a special place in my heart. So sad to lose him so soon.
We were very saddened to hear of Scott's passing. We enjoyed many holidays with him when he came to NJ. His easy going nature and adventuresome spirit made him so easy to like. Our family will miss him!
Graham Family
Happy Holidays with Scott and Denise
Marian and Family, I am deeply sorry to hear of Scott's passing. Memories, of church softball and youth club came running back to me. He was a good friend. He will be sadly missed, My thoughts and Prayers are with you at this time. He will be missed. Take Care, Scott Whiteman
Marian, I was completely stunned and saddened to learn of Scott's death. It seems like only yesterday when we met in the hospital with our precious baby boys. Please don't hesitate to call on me if I can be of help and know that my thoughts and prayers are with you.
Love, Judy
Videos
There are no videos to display
Photos
Add a photo
Have a floral question? Call +1 888 455 4590
Healing Registry Unavailable at the Moment!
Loading...
Product Name
Description
$
0
Product Details